Veterans Day celebrating at GGS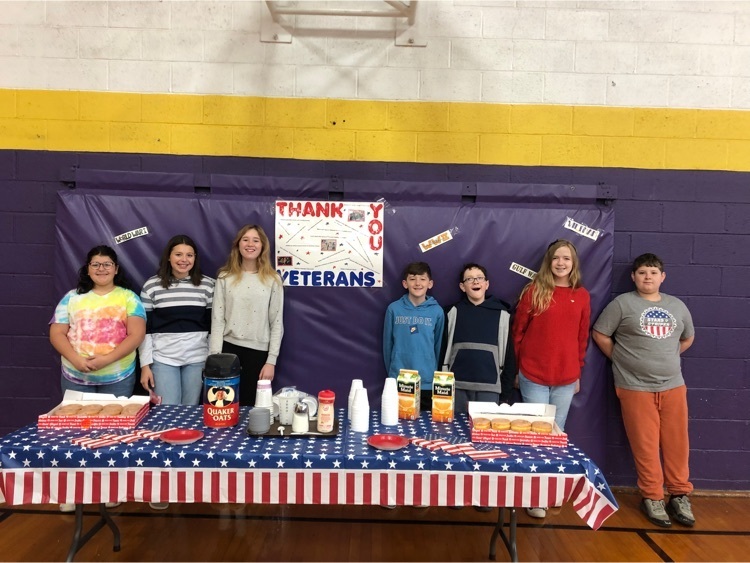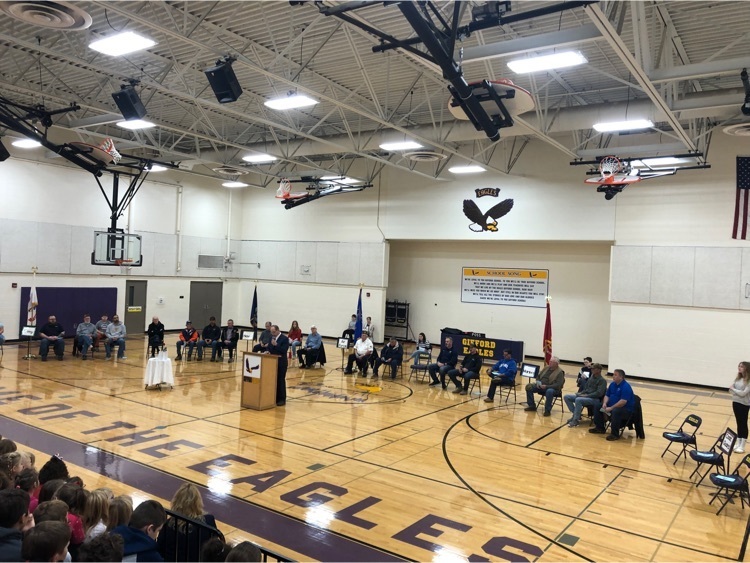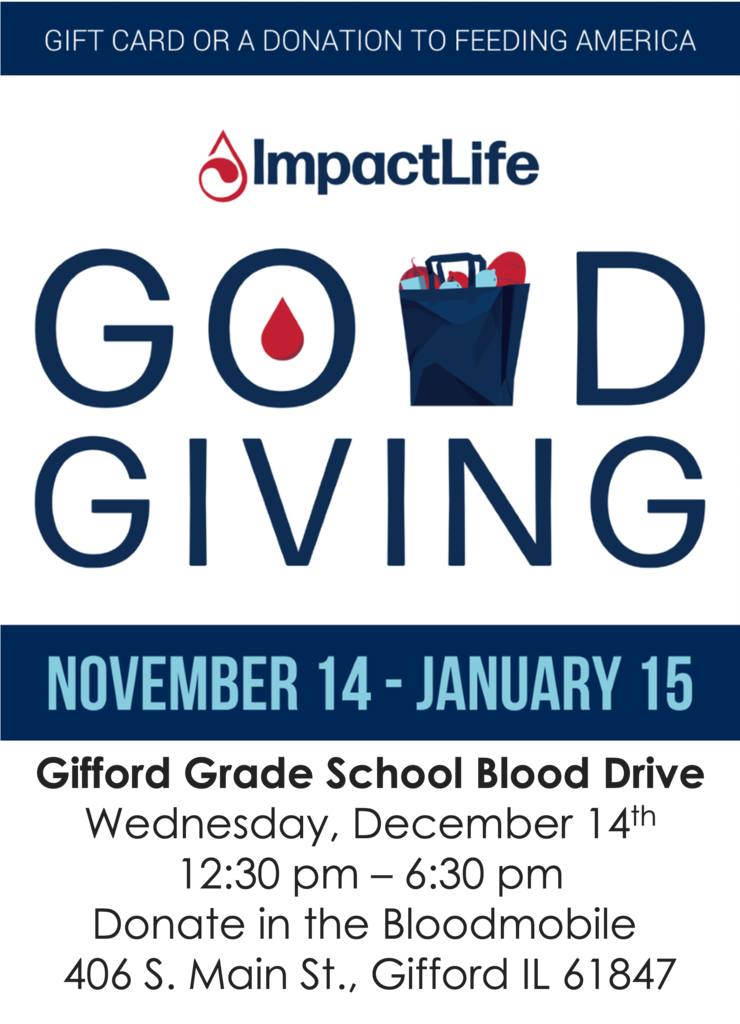 The last day to register for our Veterans Day celebration is this Friday, November 4! Please call the school 217-568-7733 so we can honor all our veterans at our assembly starting at 8:40 AM in our gym on Friday, Nov. 11. We will be serving donuts and coffee/juice starting at 8:00 AM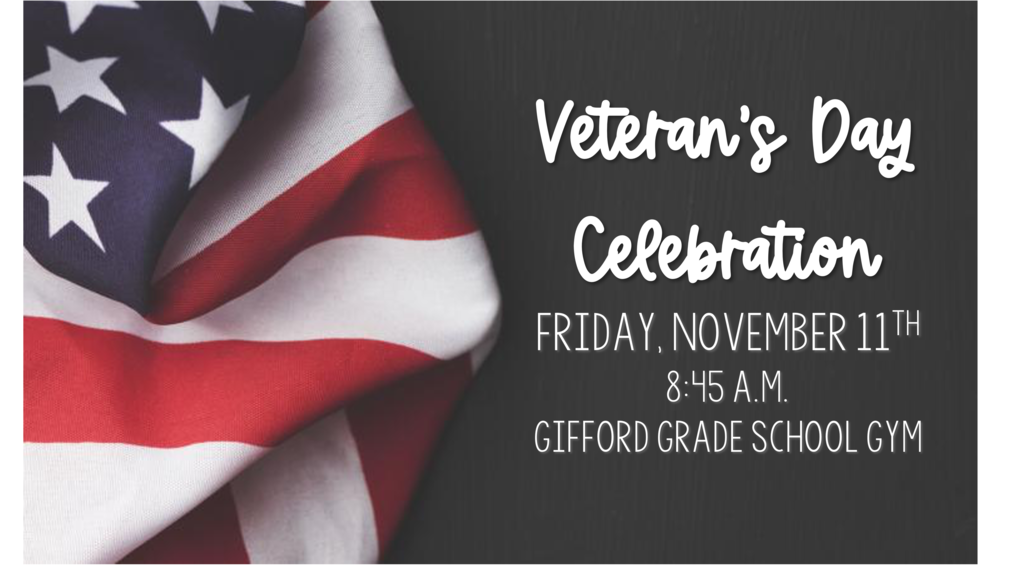 Gifford Grade School held a contest on October 31st to see who could come closest to guessing the number of candy corn in the jar. There was a winner from each grade and the staff. Winners won individual prizes and the student that was the closest overall won a pizza party for their class. The actual number of Candy Corn was 2,133. Winners: K - Abe 1st - Ava 2nd - Nolan 3rd - McCoy 4th - Henry & Hunter 5th - Kamille 6th - Zayden 7th - Beckett, closest overall 2,121 8th - Davyn Staff - Ms. Melecosky 2022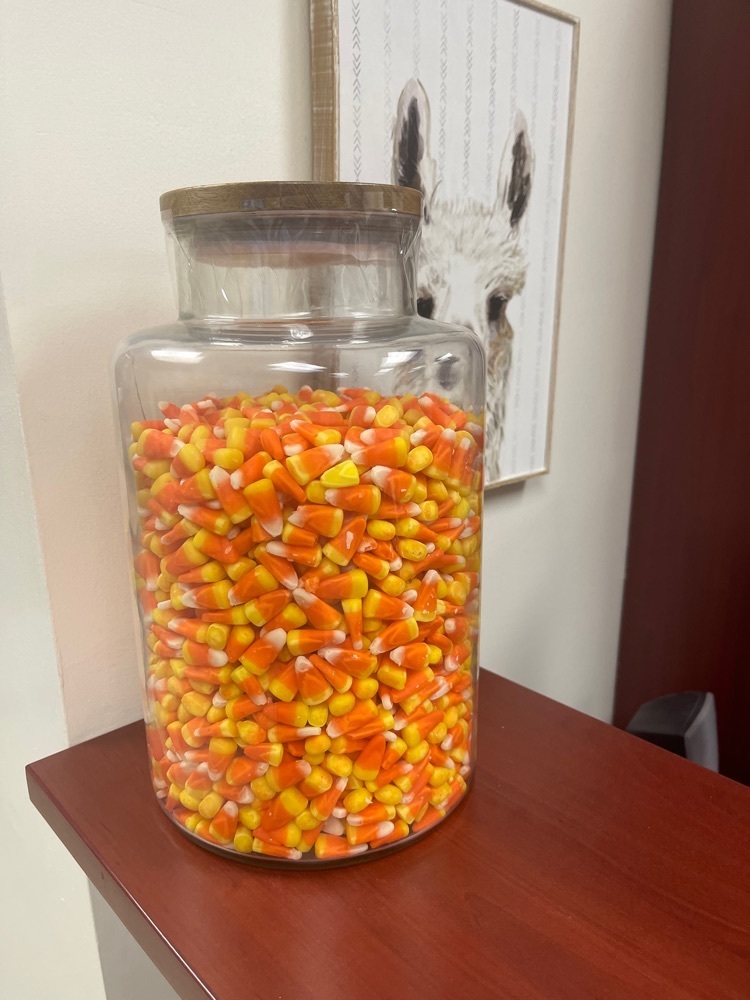 The last day to register for our Veterans Day celebration is THIS FRIDAY, November 4! Please call the school 217-568-7733 so we can honor all our veterans at our assembly starting at 8:40 AM in our gym on Friday, Nov. 11. We will be serving donuts and coffee/juice starting at 8:00 AM
Science Fruit or Science Vegetable? Third grade did some digging to find out plant classifications. 🥒 🍅 🥔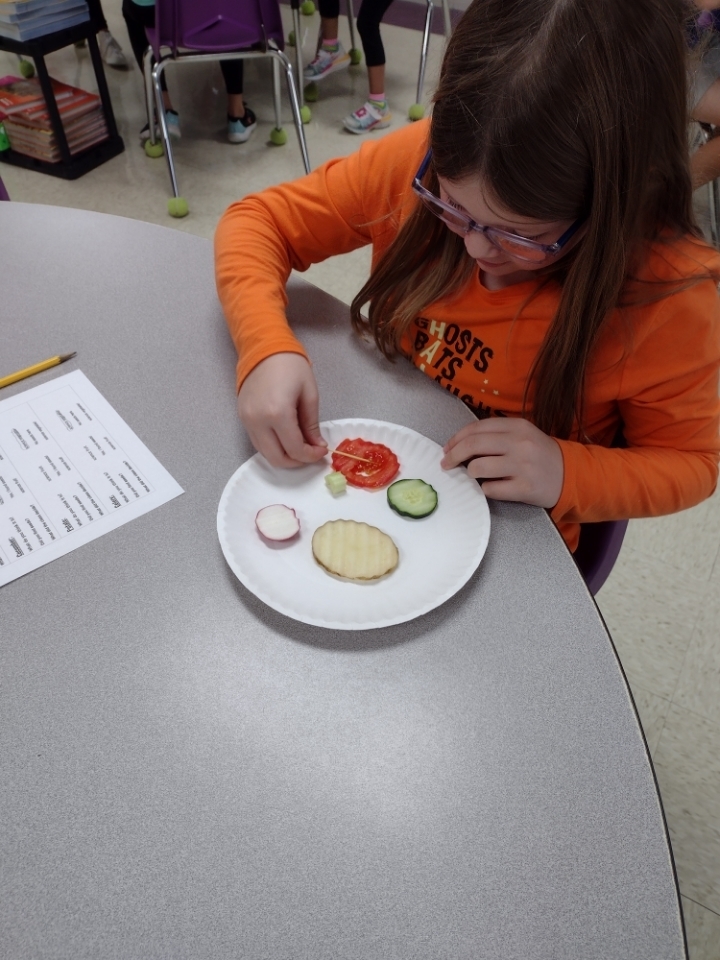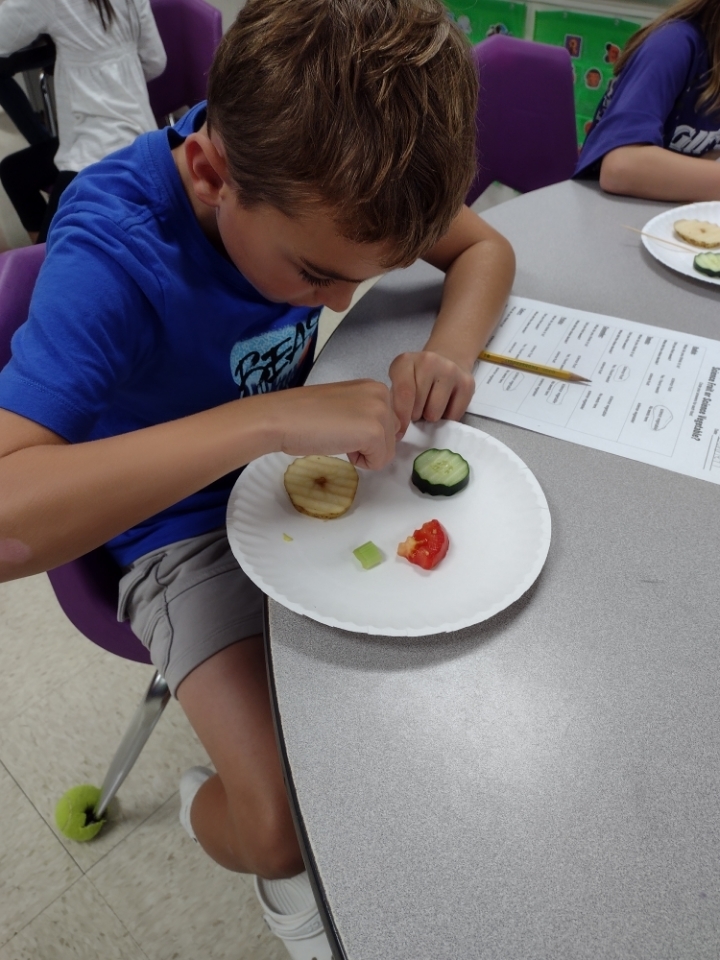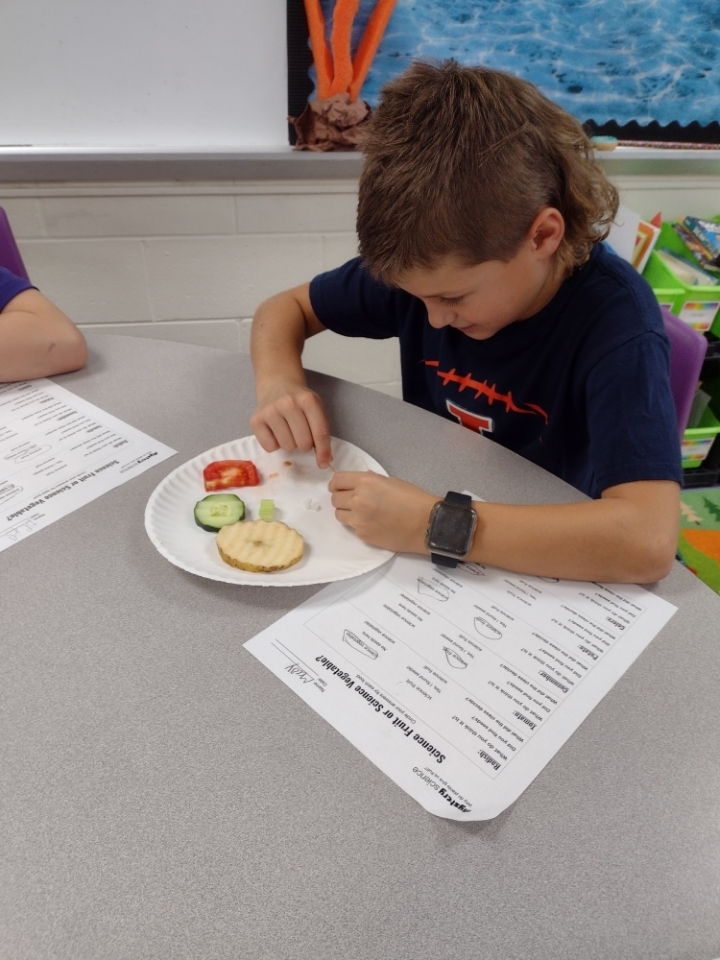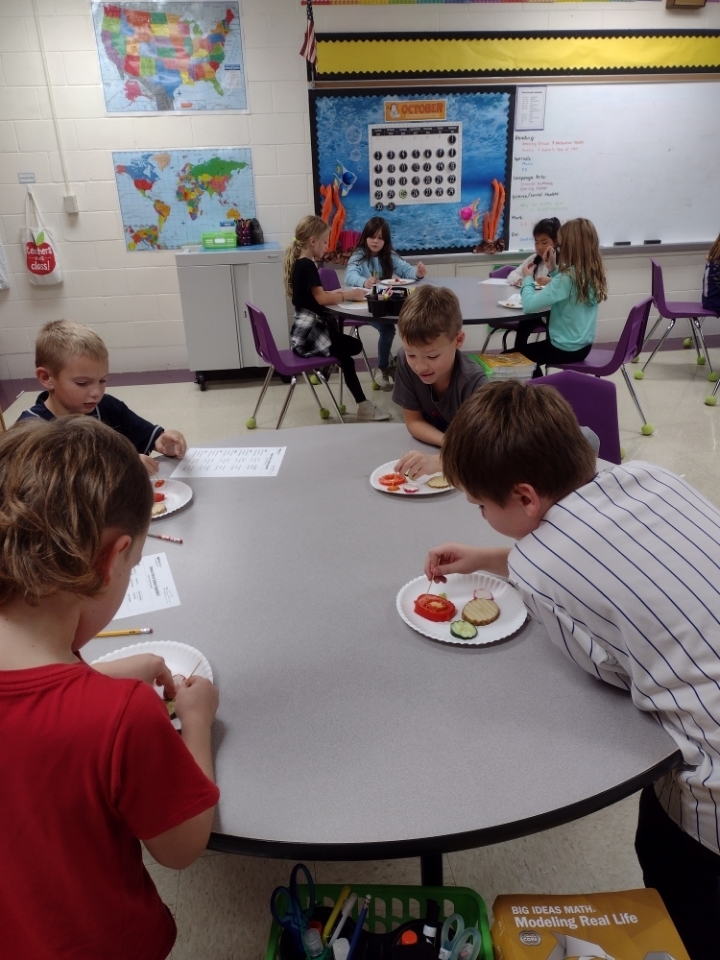 Part 1 of the Pumpkin Drop was a decorating contest. Congratulations to King Tot, the 7th grade pumpkin!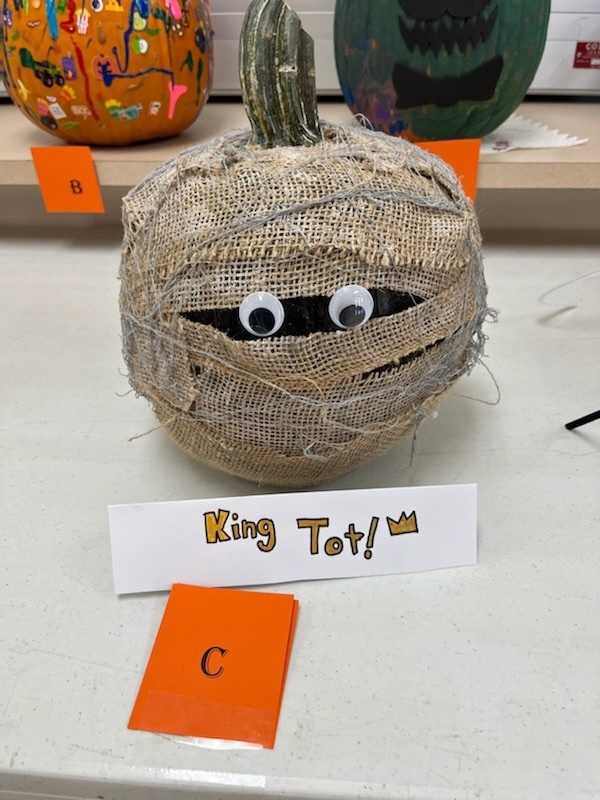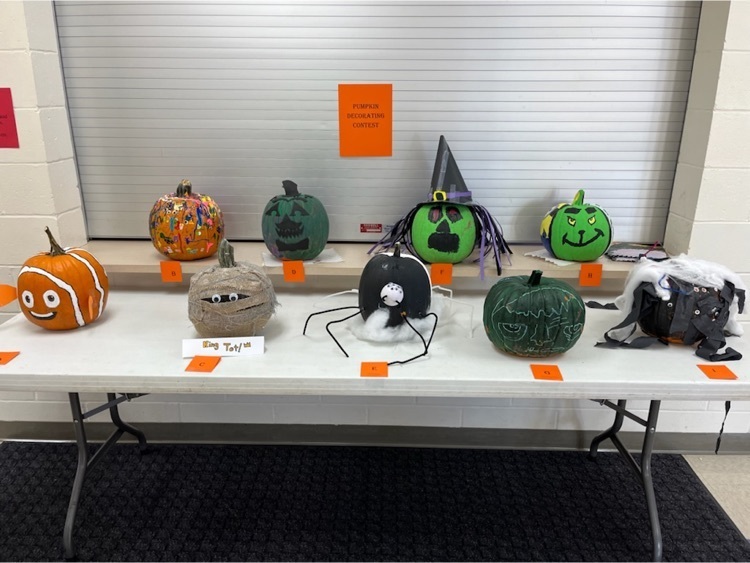 Kindergarteners are practicing matching letters in the sensory bin today 🎃

Tonight is Family Fright Night! Come and enjoy a free night of fun! 5:30-6:30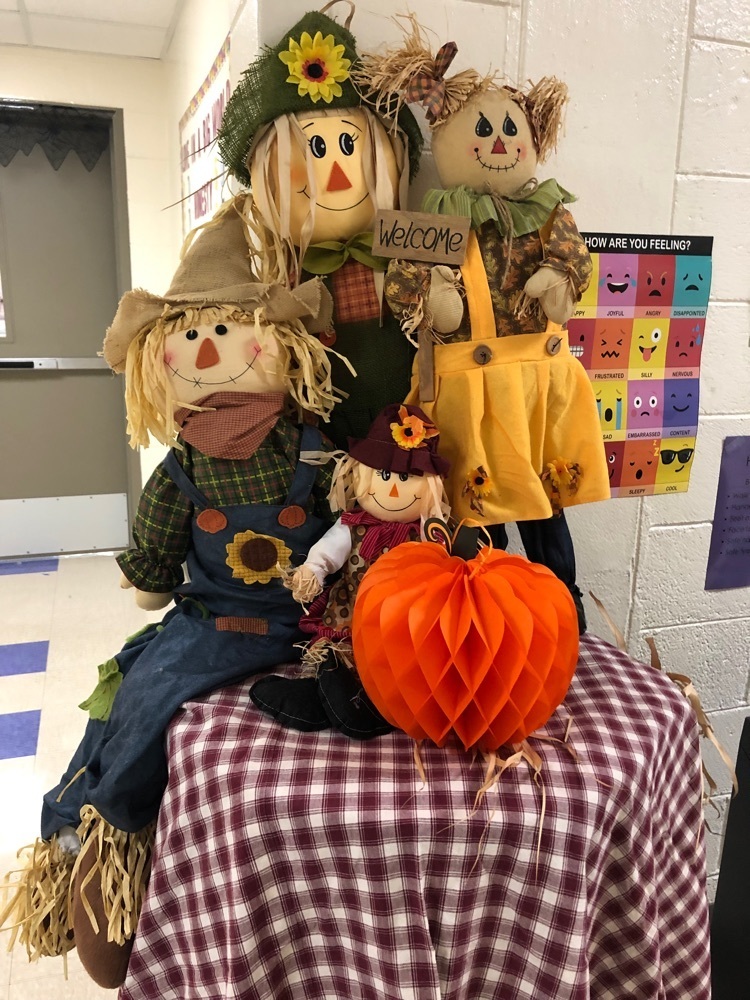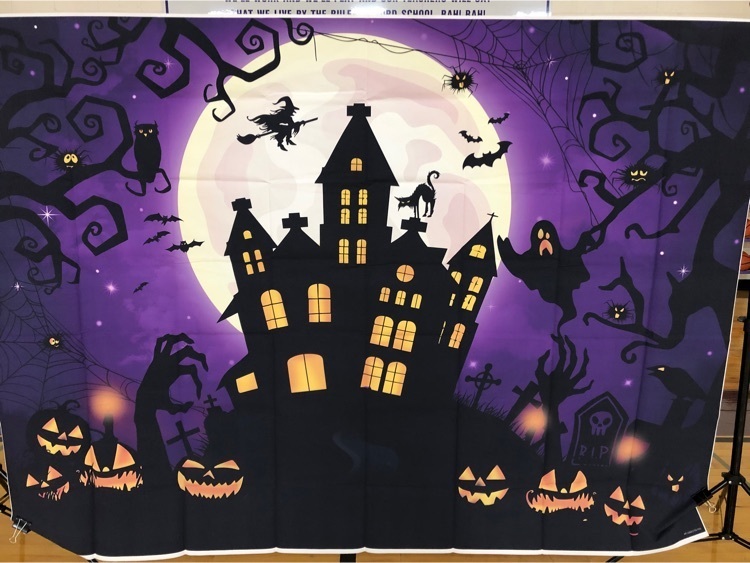 Happy Fall! The playground leaves were perfect to play in today.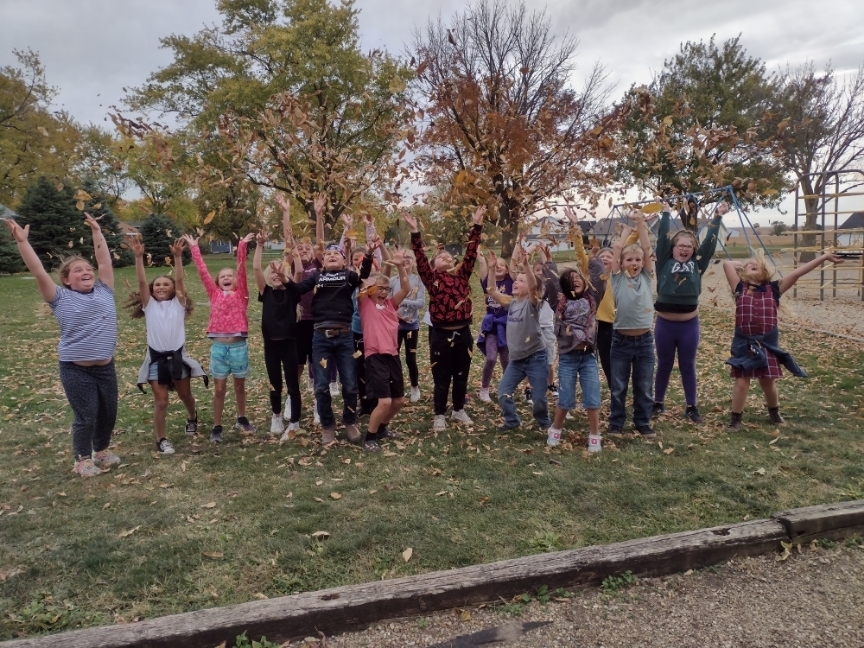 The kitchen crew BANDED together today! Way to go Mrs. Lutes & Mrs. Scott! Tomorrow let's TEAM up against drugs! Wear one of yours favorite TEAMS shirt!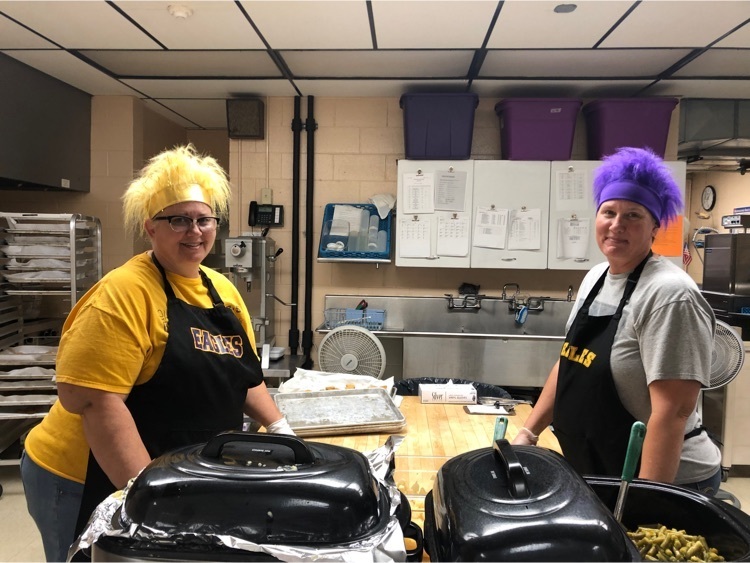 Red Ribbon Week starts tomorrow! Wear a bandana or headband to school as we BAND together against drugs! ❤️‍🩹

Congratulations to Elie for being accepted into the District 3 Junior Band! She was chosen from students around Central Illinois to perform in the District Band on Saturday, November 12th at Olivet Nazarene University in Bourbonnais.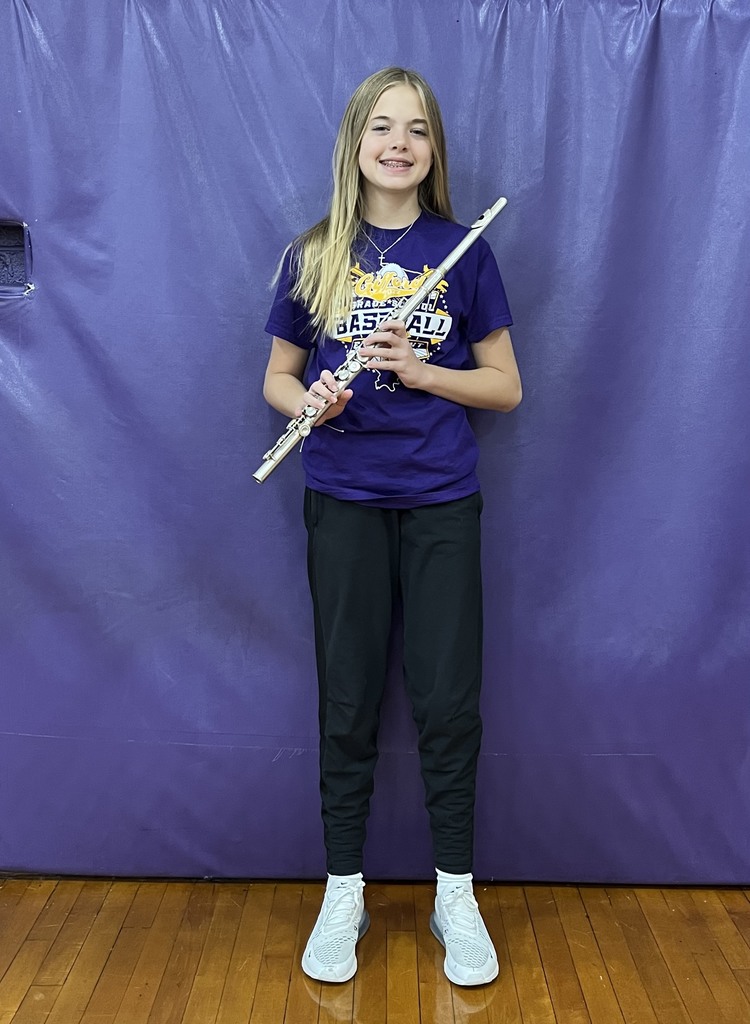 October is National Principals Month. Gifford Grade School is lucky to have Mrs. Woodham as our principal. Thank you for all of your efforts for our students, staff and school! #WeAreGGS

2nd grade went to Curtis Apple Orchard last Friday. We learned about the life cycle of pumpkins 🎃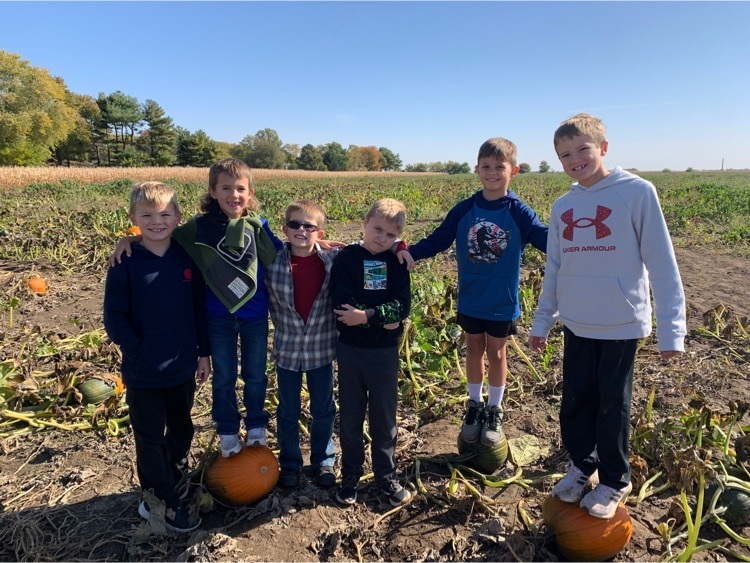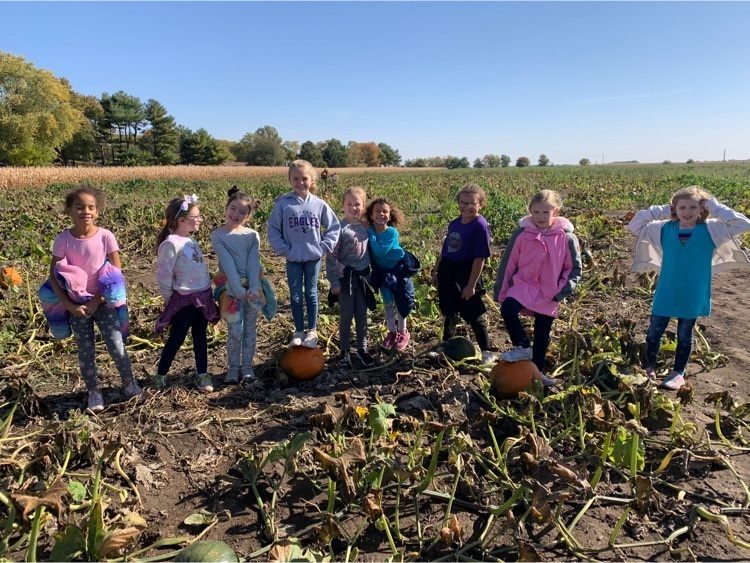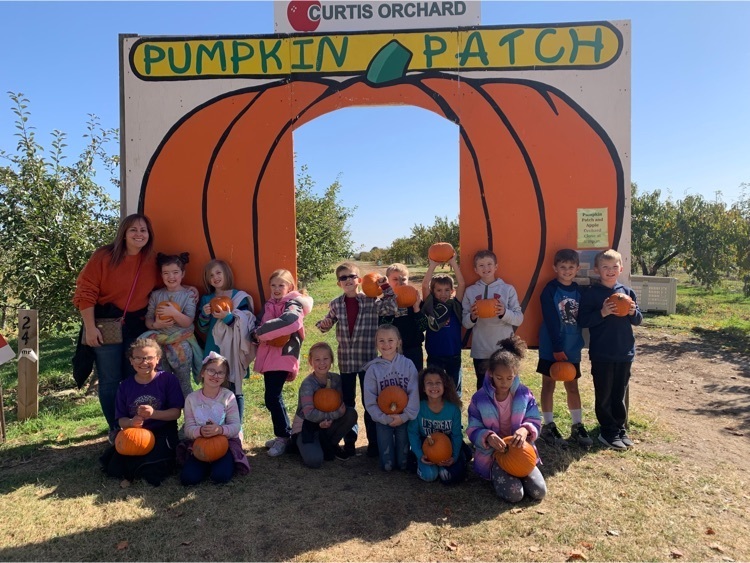 If you have served our country and live in the Gifford Grade School district, we would like to honor you at our upcoming Veterans Day celebration on Friday, November 11,2022 at 8:45 AM! Please call the school at (217) 568-7733 to reserve your seat. We will serve donuts, juice and coffee at 8:00 AM! Please reserve your seat by November 4th. 🇺🇸🇺🇸🇺🇸🇺🇸🇺🇸🇺🇸🇺🇸🇺🇸🇺🇸🇺🇸🇺🇸
On Thursday, Third and Fourth Grade spent the afternoon out at the field. We got to see the entire corn harvesting process, from field to storage. A big thank you to Lily Jepsen's family for hosting!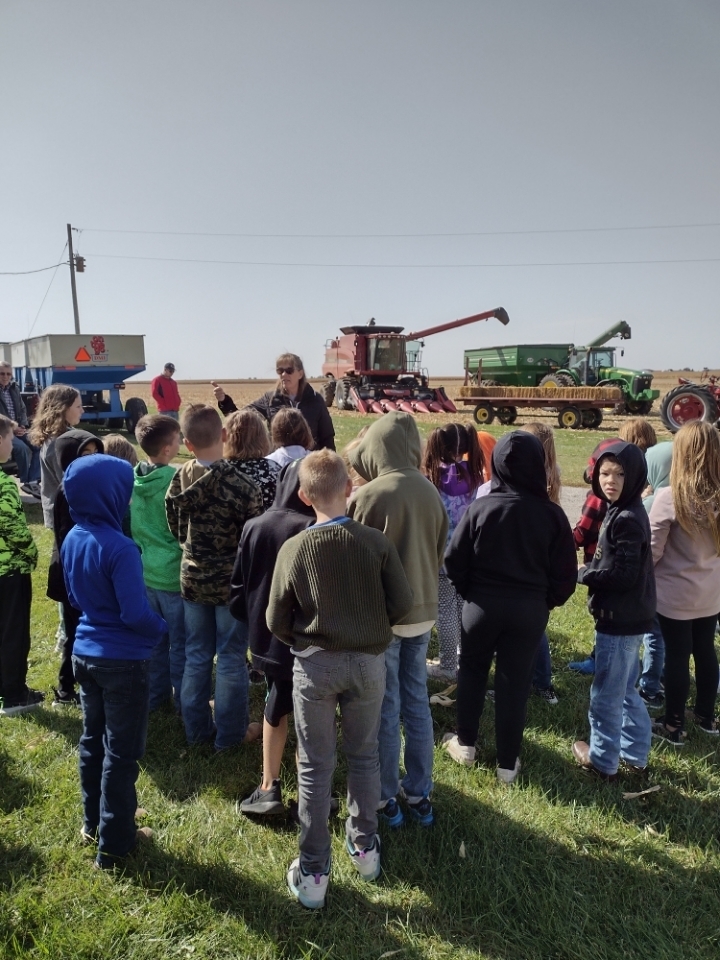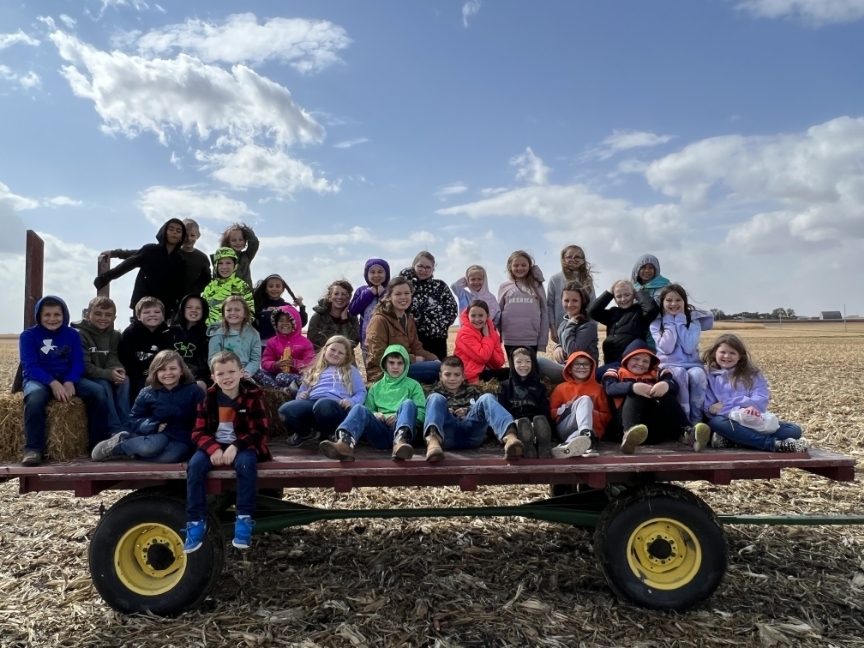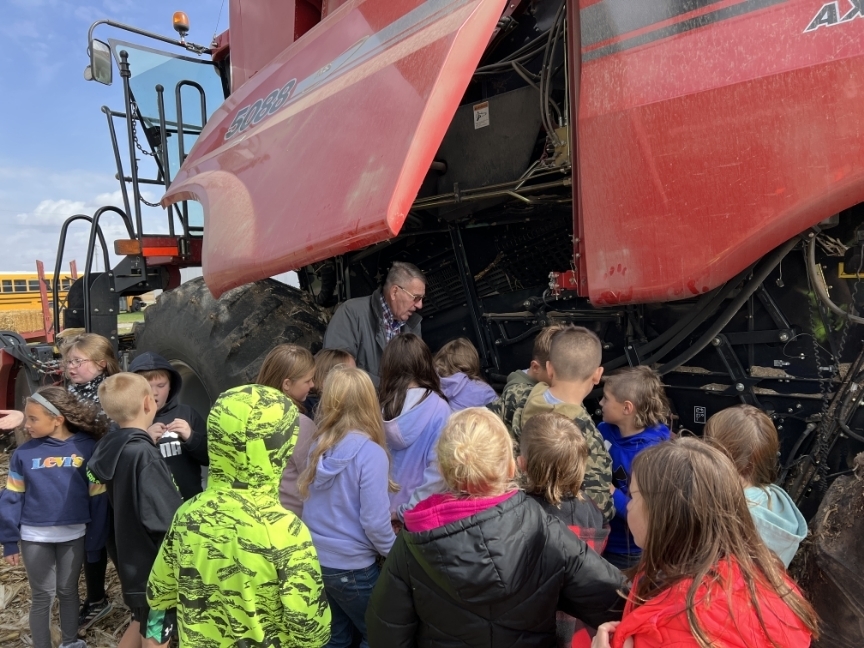 Winners of the Gifford Fire Department Coloring Contest along with the members of the Gifford Fire Department. These students were picked up at their home and rode to school in a fire truck this morning!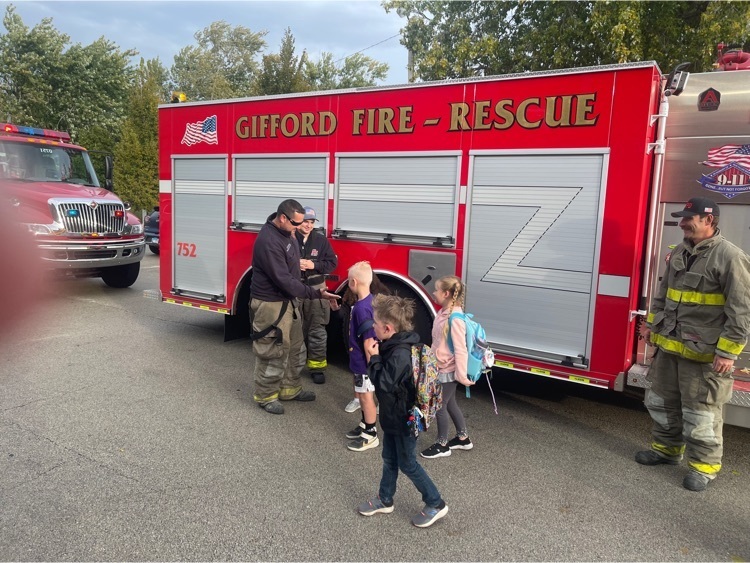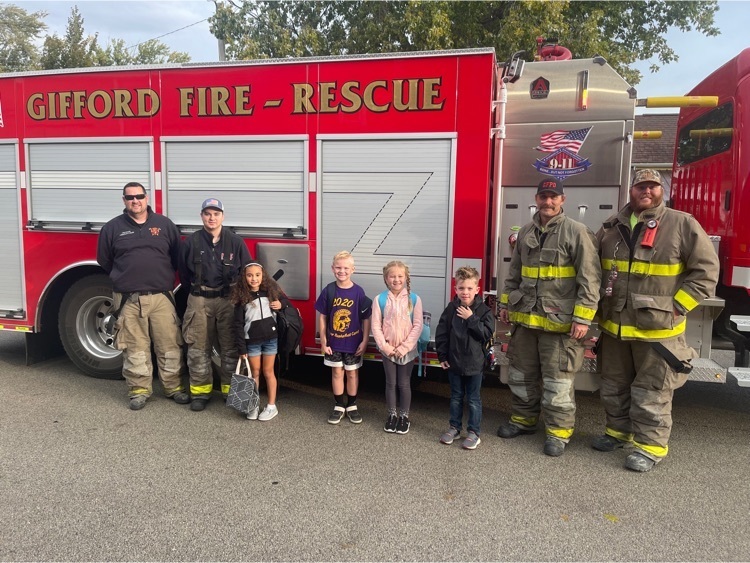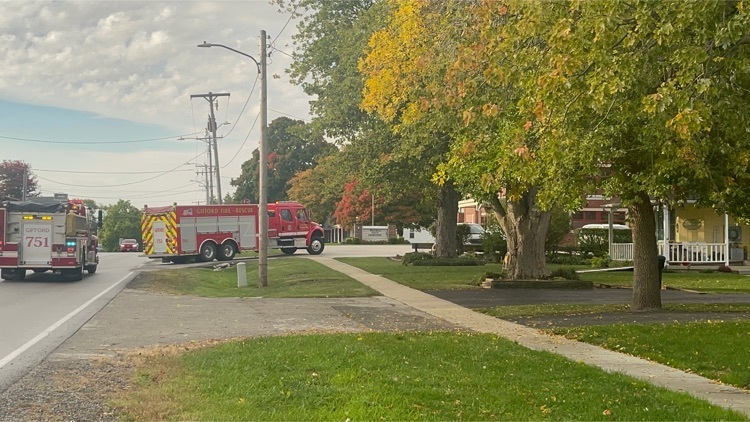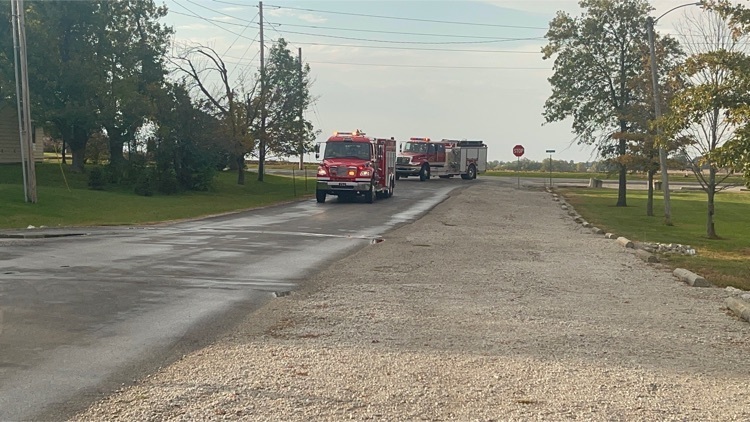 Gifford Fire Department sponsored a coloring contest for Kindergarten, First, Second, and Third grades. Each grade had a 1st & 2nd place winner. The first place winners will be picked up at their home by a fire truck and driven to school. The second place winners received a gift card for cheesy breadsticks and a large pizza at Casey's. 1st Place pictures are posted. 1st Place Kindergarten — Finn Walker 1st Grade — Christian Buhr 2nd Grade — Lily Bangert 3rd Grade — Ivory Button 2nd Place Kindergarten — Kya Sciarra 1st Grade — Ainsley Hedrick 2nd Grade — Blakeley Heidbreder 3rd Grade — Camden Frerichs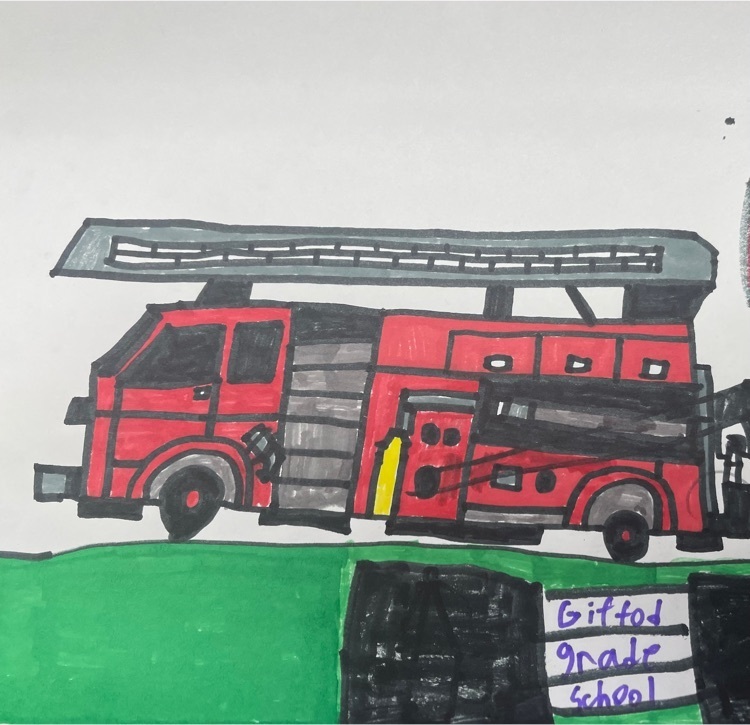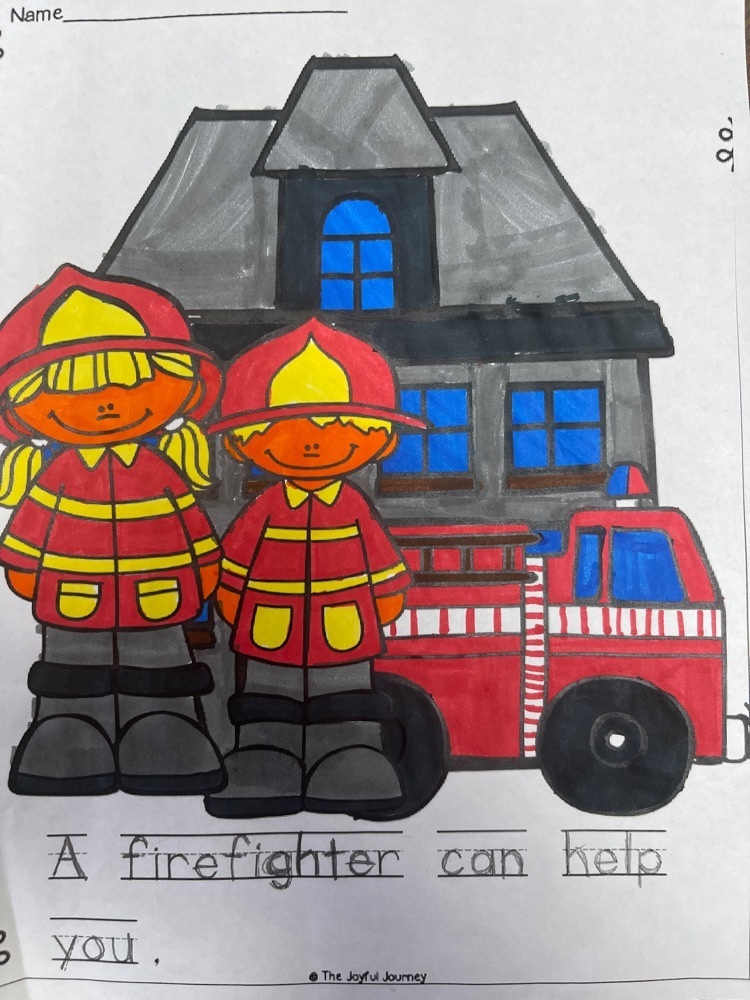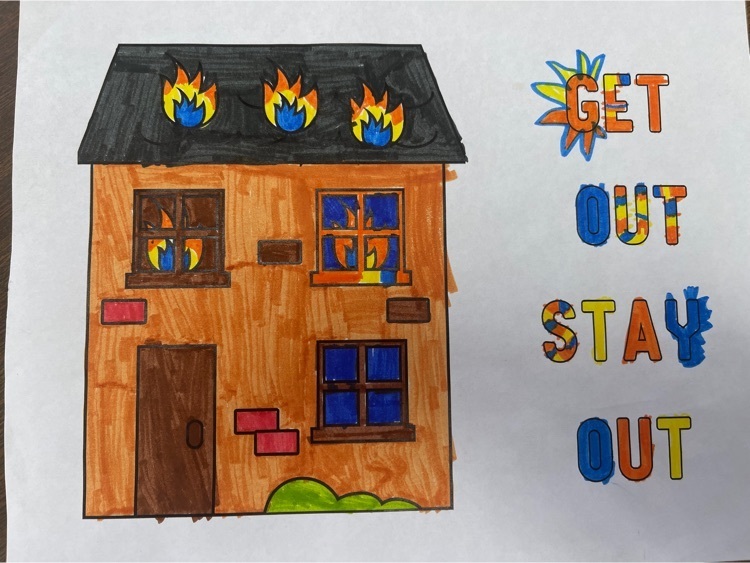 Baseball send off parade! 💜💛